Photo: Aunty Beryl at NAIDOC at NCIE 2019
If you're needing some inspiration to get in the kitchen then look no further!
Aunty Beryl is a Gamilaroi Elder, educator, mentor, businesswoman, role model, mother and founder of NCIE's Job Ready program.
She's also incredibly talented in the kitchen, and is passionate about healthy, affordable cooking.
Aunty Beryl has generously shared some of her easy, healthy and delicious recipes. We've been sharing them on our Facebook and Instagram, but here they are in one easy place.
Here are some of the recipes Aunt has shared with us so far:
Legendary Lemon Myrtle Biscuits:
Classic Damper
Soothing Sweet Potato & Leek Soup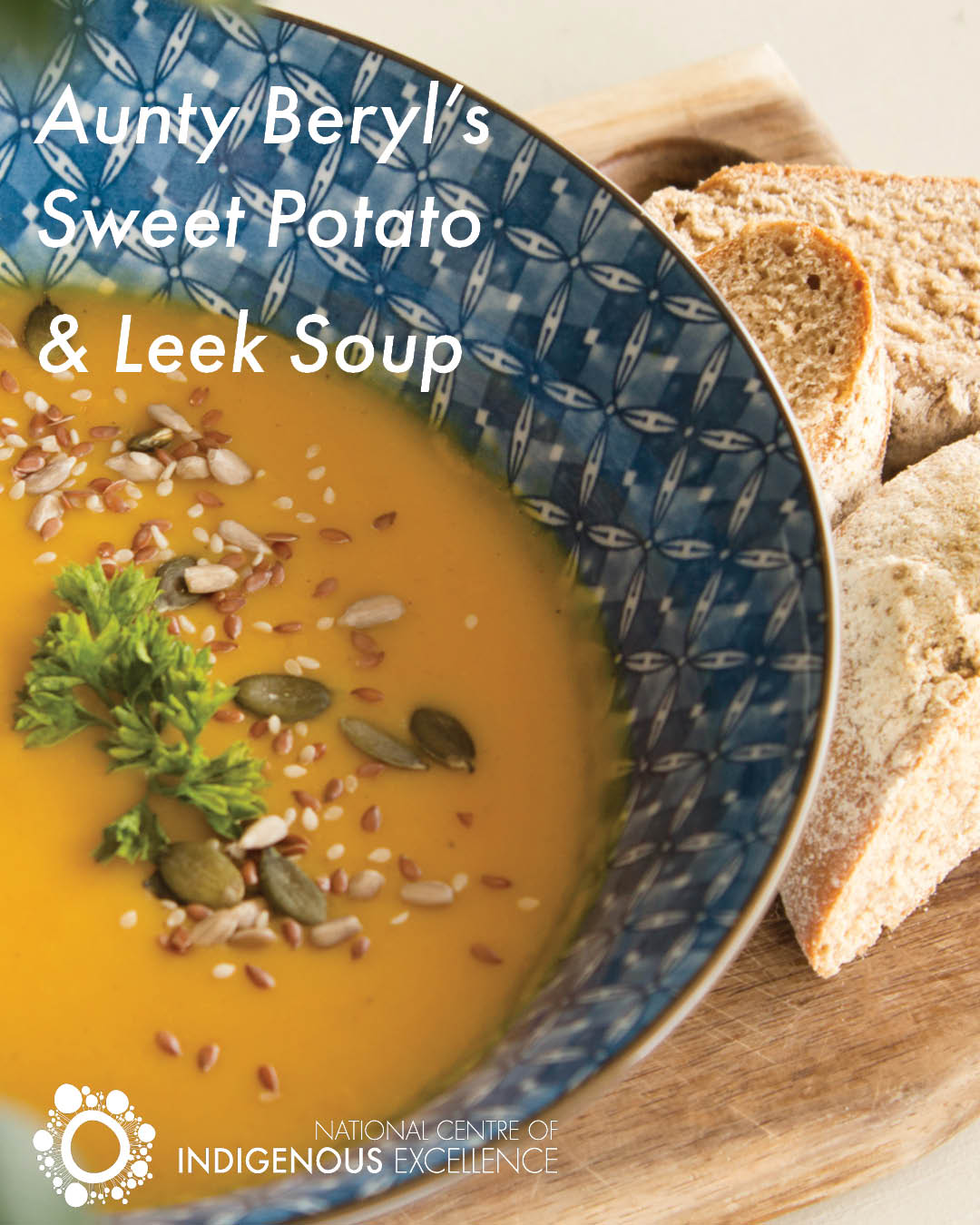 Thanks for sharing with us Aunty Beryl!
Keep checking our Facebook and Instagram page for more delicious recipes!
Use #thencie to share photos of your creations!